Literary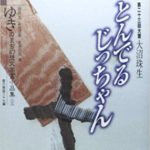 Flying Grandpa – 「とんでるじっちゃん」
Short story translation for the Kurodahan Press Translation Competition in September 2017.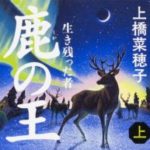 [Unofficial]
Prologue: "The Deer King – Those Left Behind" by Nahoko Uehashi -「鹿の王 – 生き残った者」
An unofficial literary translation of "The Deer King".
Manga
Satan's Secretary – 「魔王の秘書」
[To be released June 5, 2018]
The Demon King is awake at last and hellbent on world domination—but first he needs a secretary. He finds a human to organize his devilish plot, and she's perfect for the job. So perfect, in fact, that she's steadily losing her grip on her humanity. Thanks to her smarts, super skills, and secretarial wiles, it's only a matter of time before the Demon King's destructive dreams come true!
Little Devils – 「魔王兄弟」
[To be released July 10, 2018]
After the defeat of the demon king, twelve adorable demons were born into the world. God orders Byron, a hero, to raise the little devils into paragons of virtue—for the sake of peace across the land. Now Byron must summon household powers and slay domestic chores in the life-or-death struggle of raising little kids!
Plus-Sized Elf [エルフさんは痩せられない」
[To be released October 9 2018]
Naoe-kun, a massage therapist, is about to head home for the day when he's saddled with a rather strange patient. This lovely lady has emerald eyes, pointy ears, and grew up in the forest–everything about her screams "elf," except for one thing: her bodacious body. It turns out she left her world but loves junk food in this one, and now her obsession has caught up with her. Can Naoe-kun help this loveable elf girl lose the weight–and keep it off?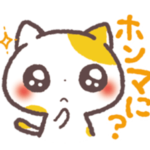 Kansai-ben With Cats – 「関西弁にゃんこ」
Sample from a cute book about learning Kansai-ben through a manga about 3 cats from the Kansai area.
Anime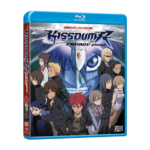 KISSDUM R – ENGAGE PLANET
Subtitles for Bluray release January 2nd 2018.
In A.D. 2031, humans are enjoying a prosperous existence until strange life forms called Hardians appear. They suddenly begin to multiply and assault the human population. As a countermeasure, mankind organizes the N.I.D.F. to investigate the Hardians and protect themselves.
A fighter pilot, Aiba Shu, begins to become involved in the battle against the lifeforms. Rurika Yuno, one of Earth's foremost scientists, investigates the Hardians and hears rumors about the "Book of a Dead Man." What is the secret of this tome, and what relation does it have to the Hardians?
Now, the fight for mankind's survival begins.
UQ Holder!
Subtitles for Simulcast Fall 2017.
In the decade since the world became aware of the existence of magic, the world has undergone a massive upheaval. However, a boy named Touta lives in seclusion in a rural town far removed from these changes. His ordinary life is highlighted by his magic-using female teacher and his supportive friends. When his tranquil daily life is disrupted, he embarks on a unique adventure.
DAMEPRI ANIME CARAVAN
Subtitle simulcast for Winter 2018.
The story follows Ani, a princess from the minor nation of Inako. Ani is sent to the signing ceremony that will bring peace to the rival nations of Mildonia, a mighty military country, and Selenfaren, a powerful theocracy. Ani is supposed to help steer the signing ceremony along, but she runs into trouble when she encounters a handful of obstinate princes.
Games
Ikinari Maou – 「いきなり魔王」 LocJAM Japan 2016 Video Game Competition – Honorable Mention
(LocJAM Japan 2016 Winners Announcement)
 Secrets of BL Academy -My Sports Club Boyfriend (My Sports Club BF) – 「 青春カレシ~男子校のヒメゴト~ 」
Translated the game title, prologue, Kaido Haruma & Hino Youta story lines and bonus chapters, and in-game text (buttons, messages etc).