Ikinari Maou – 「いきなり魔王」 LocJAM Japan 2016 Video Game Competition – Honorable Mention
(LocJAM Japan 2016 Winners Announcement)
 Secrets of BL Academy -My Sports Club Boyfriend (My Sports Club BF) – 「 青春カレシ~男子校のヒメゴト~ 」
Translated the game title, prologue, Kaido Haruma & Hino Youta story lines and bonus chapters, and in-game text (buttons, messages etc).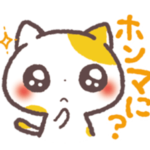 Kansai-ben With Cats – 「関西弁にゃんこ」sample from a cute book about learning Kansai-ben through a manga about 3 cats from the Kansai area.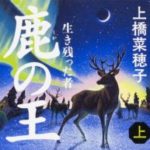 [Unofficial]
Prologue: "The Deer King – Those Left Behind" by Nahoko Uehashi -「鹿の王 – 生き残った者」
An unofficial literary translation of "The Deer King".