The other week I talked about Japanese to English female literary translators for Women in Translation Month, 2020. But as a counterpart to this, I wanted to shed light on some of the amazing female manga professionals. They aren't just translators, but editors and letterers too!
There is actually a massive overlap between manga and literary translation, especially for light novels. In fact, some of the women I mentioned last time are also manga translators (Diana Taylor and Molly Lee) so I hope they forgive me for omitting them from this week's article! (And likewise, some of the following translators also work on novels!)
As they too are wordsmiths that bring Japanese manga to the west, I am also including some amazing manga editors and letterers!
Amanda Haley
Amanda is a veteran manga translator who won the very first of the Manga Translation Battle in 2012 for her translation of Coppelion. She has worked on over 30 manga titles since then!
She co-hosted the Translators Teatime podcast with Jenny McKeon from July 2016 until November, 2017. I highly recommend it if you're interested in a career in manga translation.
Girls' Last Tour
Kemono Friends
Kin-iro Mosaic
Servant x Service
Silver Spoon
Jenny McKeon
Jenny is another a veteran manga and light novel translator. She has worked on numerous series ranging from comedy, yuri (lesbian) romance, and isekai fantasy.
She also won the Third Manga Translation Battle in 2014 for her translation of Nichijou, which kick-started her career as a full time Japanese-English translator.
Jenny was also the co-host of the Translators Teatime podcast with Amanda Haley from July 2016 until November, 2017.
New Game!
Miss Kobayashi's Dragon Maid
Blank Canvas: My So-Called Artist's Journey
Satoko and Nada
Bloom Into You
Jocelyne Allen
Jocelyne began as an in-house editor and translator for an automotive company. When she moved to freelance she continued commercial translation while she slowly began her career in creative translation. She has been translating manga for about a decade now.
She works on a lot of LGBT+ manga and her translation of My Lesbian Experience With Loneliness has gained a lot of notice outside of the general manga audience for its depiction of the life of a lesbian in Japan. It won a number of awards in the West including the Harvey Award for Best Manga.
Our Dreams at Dusk
What Did You Eat Yesterday?
Lucifer and the Biscuit Hammer
Kase-san and…
Accel World
Amber Tamosaitis
Amber is a writer and translator who has been translating since 2014. She studied Japanese and French in university but settled on Japanese and graduated with a degree in East Asian Studies.
A few of her translations have been nominated for Eisner Awards.
Laid Back Camp
Orange
The Witch's Printing Office
I Married My Best Friend To Shut My Parents Up
Monster Tamer Girls
Jennifer J. Ward
Jennifer is a Canadian translator and another winner of the Manga Translation Battle, specifically the Fourth iteration in 2015, but has been translating manga and light novels since 2013/2014.
She says she has translated over 200 volumes of manga and 30 volumes of light novels, but has lost count of the exact number. A few of her translations include:
Fire in his Fingertips
Rokka: Braves of the Six Flowers (manga and light novel)
My Youth Romantic Comedy Is Wrong, As I Expected (manga and light novel)
Love and Lies
Yokai Girls
Julie Goniwich
Julie is an American translator who lives in Japan with her family. Her roots are in otome games and technical translation but branched out into manga translation in 2019.
You can read more about her in her Interview With Localizers!
Hitorijime My Hero
Phantom Tales of the Night
Yuzu the Pet Vet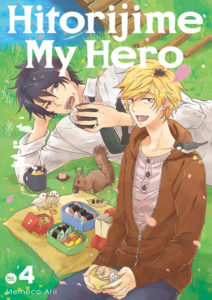 Kristi Fernandez (Manga Editor and Translator)
Kristi is a translator and bilingual editor for manga and light novels. She has also worked with TV shows, novels, and has in-house experience with Kodansha and currently works for JNovelClub.
You can see an interview with her about how she got into translation in this Interview With Localizers!
Granblue Fantasy (translation)
Don't Toy with Me, Miss Nagatoro (translation)
Bakemonogatari (editor)
Kino's Journey (editor)
Karla Clark (Manga Editor)
Karla is a writer, editor and mother. She's been a writer for a number of years and writes for sites such as Black Girl Nerds, The Gamer, and Fandom. She started to work as a manga editor for Viz Media in 2019.
You can listen to this great interview with Karla on the Sailor Moon Fan Club podcast where she talks about manga editing and manga production.
Kaiju No.8
Snow White with the Red Hair
Mujirushi: The Sign of Dreams
Stealth Symphony
Mujirushi: The Sign of Dreams
Sara Linsley (Letterer)
Sara has been lettering manga since 2014, mostly working for Penguin Random House, but moved full-time freelance recently.
Her lettering skills are not only amazing but she works hard to promote lettering as an industry. She often posts on Twitter tips for manga letterers but you can also read her Lettering 101 guide on her website.
Sara is also a software engineer! At least, that was her full-time job before becoming a freelance letterer. She combines her programming knowledge with lettering to write scripts to make letterers jobs easier.
Sweat and Soap
Fushigi Yugi: Byakko Senki
LDK
Yamada-kun and the Seven Witches
Love Me, Love Me Not
Lys Blakeslee (Letterer)
Lys is an illustrator who has also been lettering manga since 2011.
She mostly illustrates children's books, her artistic skills gives her manga lettering a special flair as she's able to hand-writes a lot of SFX and asides in manga.
Witch Hat Atelier
Saint Young Men
A Man and His Cat
Fruits Basket
Romeo x Juliet
10 Japanese to English MANGA Professionals – Women in Translation Month