It is a new year and a new round of translation competitions is upon us! At least I hope they will be!
Last year was a bit of an odd one with everything that could possibly going wrong, going wrong. However, out of the mass isolation of 2020 there were a lot more language and translation events being shifted online.
Such as talks by the Society of Writers, Editors, and Translators (SWET), a specialist group of creative Japanese to English translators (mostly literary). Anyway, I highly recommend you check out recordings of some talks from 2020 on YouTube.
Why am I talking about literary translation circles? Because these are great places to learn more about translation. Which you could then apply to competitions!
You can really learn a lot from experienced translators, including many of the judges for these competitions. I hope to write "A Judges Guide to Translation Competitions" soon. [This will be updated into a link when I'm done.]
My Advice for Aspiring Translators
When it comes to choosing what translation competition (or competitions) to do, I find it helps to start looking and planning early! You might think you have enough time but you will probably forget and only have a week left before the deadline.
Choose maybe one or two. You could do all of them but that might be rather difficult if (like me) you have a full time job.
Once you know which ones you want to do plan and schedule your time. You need to give yourself time for reading the original Japanese, translating it, then editing.
Pick one or two you want to do in the year and DO THEM.
Carefully schedule and plan your time to translate.
Start early!!! (Don't put if off to closer to the deadline because you run out of time, FAST.)
Review and edit as much as you can. (Re-read and edit at least seven times.)
Go with your gut and check dictionaries! (Check dictionaries for words you're unsure of, but go with your gut for what 

you

think sounds good.)
Read it aloud again and again and again.
So here is a somewhat complete list of the Japanese – English translation competitions 2021.
This list will be updated throughout the year.
– NOW OPEN –
(none)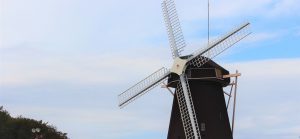 – UP AND COMING –
(None)
– TBD COMPETITIONS –
Manga Translation Battle
The Manga Translation Battle was last held in 2018 and I've been expecting it's return for a while. But I doubt we'll see this manga translation competition again.
More Useful Articles
Never Assume – The Importance of Research in Translation
Translating Japanese for Beginners
Improving Self-Editing – How to Improve Your Translations Skills
CLOSED TRANSLATION COMPETITIONS (2021)
Kurodahan Press Translation Prize
[DISCONTINUED as of 2021]
Turns out Kurodahan Press will be shutting its doors, and the translation competition with it.
6th JLPP International Translation Competition
*Great for aspiring translators*
Japanese to English / Spanish translation competition. Aimed to "foster emerging translators of Japanese and promote Japanese literature".
You have 6 months to translate the pieces but they are always surprisingly difficult and long, so don't wait until June to start!
Translation Content: A short story and short essay provided by them.
—–
(1) Fiction Category
"Namiuchigiwa made" by Maki Kashimada
(2) Criticism and Essay Category
"Ojigi"by Kuniko Mukōda
—–
Click here for more details, the source text, and submission application.
Deadline: Must submit application and translation between June 1st to July 31st 2021
Prize: Prize winners will be awarded a certificate and trophy, as well as a monetary prize of 1,000,000 yen for Grand Prize winners and 250,000 yen for Second Prize winners for each language pair.
Restrictions: Must not have published a book-length translation before. (Light novels don't count.)
Japan-U.S. Friendship Commission Prize for
the Translation of Japanese Literature
(Donald Keene Translation Competition)
The Donald Keene Center of Japanese Culture at Columbia University annually awards $6,000 for this competition. A prize is given for the best translation of a modern work or a classical work, or the prize is divided between equally distinguished translations.
This contest says it is restricted to US citizens/residents. However, they occasionally award "outstanding translations by non-citizens or non-permanent-residents of the United States."
Click here for the submission guidelines.
Translation Content: A book-length Japanese to English translation. (Novel, collections of short stories, manga, essay, memoir, drama, or poetry.)
Deadline: June 1st 2021
Prize: $6,000
Restrictions: Must be a citizen or resident of USA. (Sometimes award prize to non-citizens/residents.)
Selden Memorial Translation Prize
This competition aims to celebrate Japanese literature, giving more weight to texts with "significant meaning".
This means you can't just translate just anything, but something which has meaning. E.g a text that looks at identity, or a woman's role, or the impact of disaster on Japan, etc.
You do not need permission to publish the translated text from the original copyright holder, but they would like it. Their rules state you at least need to contact them copyright holder.
News on the postponement here.
Translation Content: Unpublished translation of Japanese literature. Up to 20,000 words.
Deadline: August 1st 2021
Prize: $2,500
Additional information: Must send physical copies as well as digital. Have contacted the copyrights holder. Plus, a 1000 essay explaining the significance of the text.
J-Net Translation Competition
I had NO IDEA this competition existed because it's impossible to find information on it! Partially because they don't have any online presence, but also because it's for J-Net members only.
It costs £25/year to be a J-Net member.
Join J-Net for more information
Eighteenth Annual JAT Contest for New and Aspiring Translators
*Great for aspiring translators*
The Japan Association of Translators (JAT) is a great organisation for Japanese translators. There's a forum for members and you get added to their database of translators. It's one of those thing where the more you put in the more you'll get out. But I digress…
Their annual translation competition is aimed at beginner translators with less than three years experience. You always have one month to complete the translation of a generic piece of text that freelancers are likely to translate. This is not a literary translation. Finalists get feedback from the judges which is incredibly valuable as a beginner.
More information on the competition here.
Translation Content: Generic document.
Deadline: Competition open only between October 1st – 31st
Prize: JAT membership, feedback, free ticket/travel/accommodation for IJET.
Restrictions: Beginner translator with less than three years experience.
John Dryden Translation Competition 2021 – 2022
A literary translation competition for any language translated into English. Pieces can be a poetry, prose, or drama from any period. Winners are responsible for copyright clearance of the pieces they submit.
Entrees cannot have been previously published including web or self-published. They must not have been entered into other competitions.
Click here to go to their website.
Click here to download the entry form with more information [Word docx].
Translation Content: 3000-7000 word unpublished translation of poetry, prose, or drama.
Deadline: Entry open from September 2021
Prize: First prize: £350; second prize: £200; third prize: £100; other entries may receive commendations.
All three prizes also include one year's BCLA membership.
Additional information: The entry fee is £10 sterling for one, £15 for two, or £20 for three entries.
Japanese – English Translation Competitions 2021